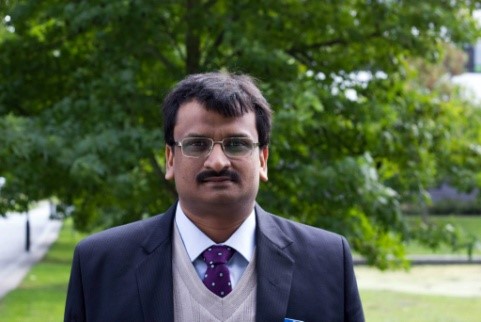 Amit Srivastava
Prof. Amit Srivastava
Department of Civil Engineering, Graphic Era (Deemed to be) University, India
Research Area: Civil Engineering, Geotechnical Engineering, Risk & Reliability Analysis, Numerical Analysis, Spatial variability modeling, slope stability analysis Landfills
Website: https://www.linkedin.cn/incareer/in/dr-amit-srivastava-770b15147
Dr. Amit Srivastava currently working as Professor in the Department of Civil Engineering at Graphic Era Deemed to be university, Dehradun. He did his Under Graduation (B.E.) from IIT Roorkee, and Post Graduation (M.E.) as well as Ph.D. from Indian Institute of Science, IISc Bangalore. He has 20+ years of teaching, research, industry and administrative experience. His area of research interest is Geotechnical Engineering, which is a branch of civil engineering that deals with understanding the mechanics of soil and rock masses, foundation analysis and design of super structure and stability of natural, or manmade slopes, earth dams, design of retaining walls, construction of tunnels, pile foundations etc.
He has 80+ publications in peer reviewed journals or conference proceedings out of which 53 documents are Scopus indexed and 34 are in Web of Science. He has presented his work on various national/international platforms and visited countries like Italy, France, UK, and Egypt. He is also member of various national and international societies, such as, Indian Geotechnical Society, International Society of Soil Mechanics and Geotechnical Engineering, American Society of Civil Engineers, Institution of Engineers ((associate member), Indian Society of Rock mechanics and Tunneling Technology, International Tsunami Society etc.
He has bagged 3 IGS national awards (Prof. C.S. Desai Biennial Award – 2014; IGS-AFCONS Biennial Award – 2010; IGS-Smt. Indra Joshi Biennial Award – 2008) and one international award from ASCE (EWRI Best Paper Award – 2015). In the year 2019, he was presented research appreciation award from the university management.
Speech Title: Materials, Methods and Process of 3D Concrete Printing: Current Status and Future Research
Zakiah Ahmad
Prof. Zakiah Ahmad
Universiti Teknologi Mara, Malaysia
Research Area: Timber Eng., Cellulosic/ Wood Fiber Composite, Timber Fire Engineering
Website: https://engineering.uitm.edu.my/civil/index.php/staff/staff-directory/academician/1-zakiah-ahmad-prof-dr
Prof. Dr Zakiah Ahmad is the Professor at Universiti Teknologi Mara. She obtained her Bachelor Degree in Civil Engineering and Master's degree at the Memphis State University, United States of Amerika before continuing to take PhD in Timber Engineering at University of Bath United Kingdom. Zakiah has more than 30 years of experience in teaching and research. Zakiah is specialising in timber engineering and timber composites. Her other interest includes nano-polymer composites as well as cement composites. She has supervised more than 60 postgraduate students. She has published more than 300 papers in journals and proceedings and has written 10 books and several booklets for industries. She has been appointed as Editor and guest editor for some reputable journals. She has been reviewer for many international journals and conference papers. She also active in giving keynote papers (more than 70 keynote papers) on timber related topics at numerous seminars and conferences at national and international level. Up to this date, she has secured and leads more them 60 numbers of research grants worth more than RM 20 million from the government and industries. She has received more than 40 awards comprises of gold, silver, special awards and grand award on her research projects at national and international research competitions. The highlight of her achievements are the Top Research Scientist Award and appointment as Felo of Academy Science Malaysia as well as the recipient of the UiTM academic figure award. Zakiah has served as consultant, committee member and advisor to numerous public agencies and institutions. She plays an essential role in the Malaysian Standard committees as the Chairman for Timber structures group, Chairman and member for several working groups. At international, Zakiah is well known for her active participation in ISO standards writing. The highlight of her achievement on standard writing is the National Standard Awards 2018 that she received from Ministry of International Trade and Industry (MITI). She also has been appointed as visiting professor/research scientist at BRE Research Institute, University of Bath, United Kingdom, Centre for Nanoscience and Nanotechnology, School of Chemical Sciences, Mahatma Gandhi University India, University of British Columbia's, Okanagan Campus, Canada and Timber Research Institute, Kyoto University Japan.
Speech Title: Development of Strength Classes for Engineered Wood Product from Malaysian Tropical Timber: Method, Significance, and Applications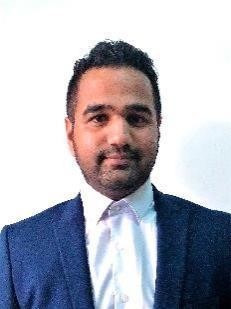 Ankit Garg
Assoc. Prof. Ankit Garg
Department of Civil and Environmental Engineering, Shantou University, China
Research Area: Geo-environmental Engineering, Sustainable geotechnics, Artificial intelligence (AI) applications in geotechnical engineering
Website: https://eng.stu.edu.cn/DetailExtend_JSML_En.aspx?Staff_ID=221
Dr Ankit Garg has obtained his PhD from Hong Kong University of science and technology under Hong Kong PhD Fellowship Scheme and B.Tech from IIT Guwahati (2006-2010). He was former Assistant Professor at IIT, Guwahati (2015-2017) and part time World Bank Consultant (2016-2017) for monitoring transport infrastructure projects in Assam, India. His research focus on development and utilization of sustainable materials (biochar, fiber) including vegetation for geo-environmental applications. He has published more than 92 Web of Science (WoS) publications (WoS Citations: 1038; h-index: 19), (including Bioresource Technology, Journal of Cleaner Production, Canadian Geotechnical Journal, Geotechnical Testing Journal, ASTM, Geotechnique letters and Journal of Hydrology) and also published 3 ESI papers among which two papers are in top 0.1%. He has been recently awarded prestigious "Telford Premium Prize" from British Civil Engineers Association for publication in Geotechnique letters, ICE, UK. My research group has been also cited by (Refer to Green Infrastructure and Water: An Analysis of Global Research by Caparrós-Martínez et al. 2020) as the most number of publications in WoS. He is also currently Guest Editor for Special Issues related to Bio-engineering applications in soil and water remediation in "Journal of Hazardous Toxic and Radioactive Waste, ASCE", International Journal of Damage Mechanics (SCI Journal), and International Journal of Geosynthetics and Ground Engineering, Springer (WoS). Besides, he was awarded Talented Youth Scientist Program, Young Doctor Award from Ministry of Education Guangdong, and International Scientist Exchange Program. Further, he currently presides over National Natural Science Foundation of China (NSFC) Youth Project on "Vegetation for soil remediation". He is awarded as "Outstanding Young Talent Award" from Shantou University for research performance in last 3 years. He has also presided over Fast Track Young Scientist Project (2016-2017) from SERB India during his tenure at IIT Guwahati.
Speech Title: Exploring role of biochar and vegetation in geotechnical engineering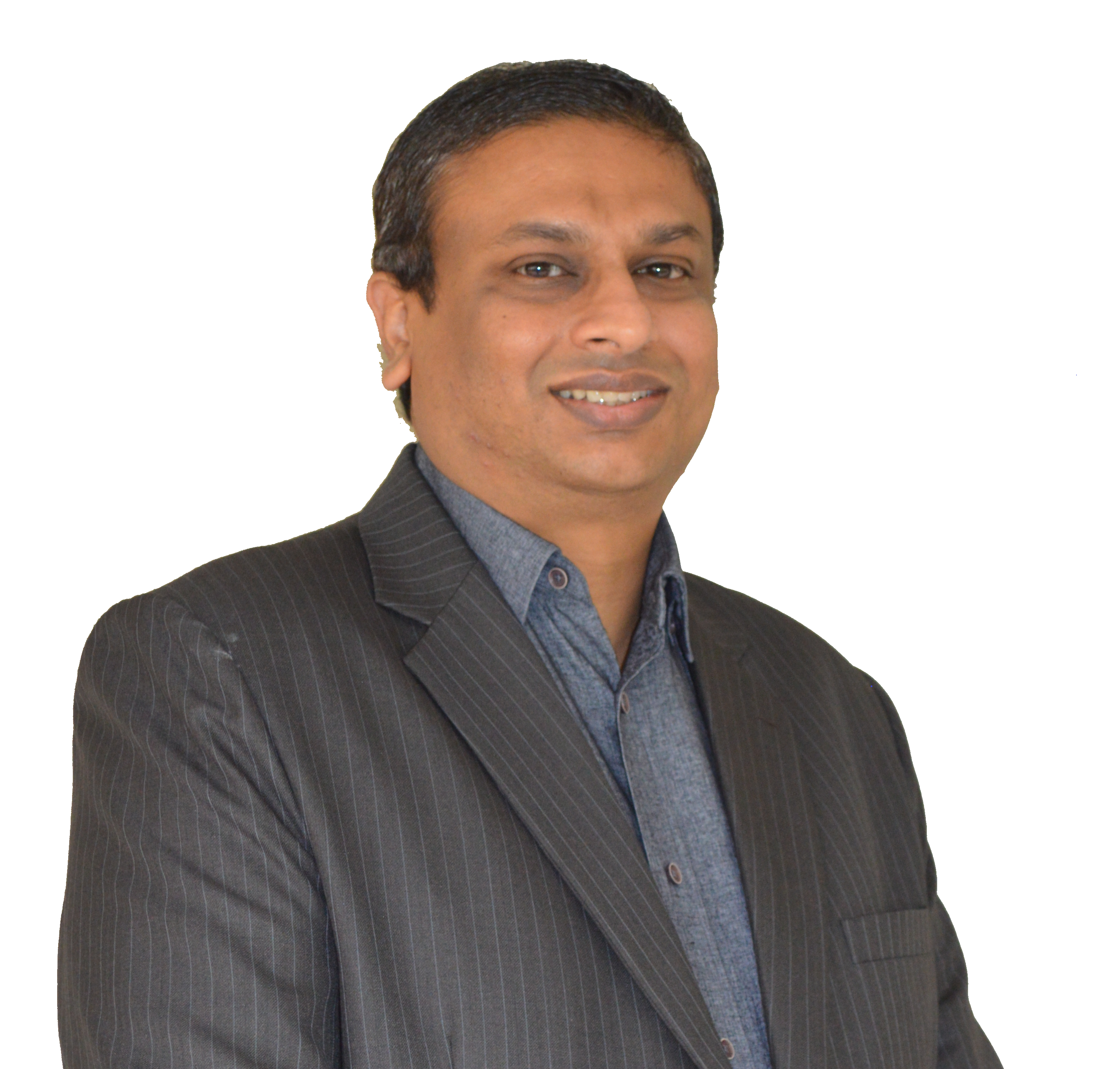 Sudharshan N. Raman
Assoc. Prof. Sudharshan N. Raman

School of Engineering, Monash University Malaysia, Malaysia
Research Area: Structural resilience, Concrete engineering and technology, Sustainable infrastructure, Structural repair/rehabilitation
Website: https://www.monash.edu.my/engineering/about-us/all-staff/civil-engineering/sudharshan-raman
Dr. Sudharshan N. Raman was trained as a Civil Engineer, where he specialises in the area of Structures and Materials, with research interests in concrete engineering, structural resilience, and circular economy in construction. At present, he is an Associate Professor in the School of Engineering of Monash University Malaysia; where he also co-founded and jointly leads Monash University Faculty of Engineering's multi-campus interdisciplinary Research Node, the Monash Construction Circularity Node (Monash-ConCerN). Dr. Raman completed his PhD at The University of Melbourne, Australia, with a focus in structural engineering and infrastructure protective technology. He has thus far led five external research grants from the Government of Malaysia; and has supervised ten (10) PhD and four (4) Master (by research) candidates to completion. Dr. Raman was the President of the Malaysian Chapter of the American Concrete Institute (Malaysia Chapter – ACI) for the 2018-2020 Session, and is currently serving as the Immediate Past President. He is a Fellow of the Chartered Association of Building Engineers (CABE), UK; a Professional Technologist with Malaysia Board of Technologists (MBOT); a Member of the American Society of Civil Engineers (ASCE); a Member of American Concrete Institute (ACI); a Senior Member of RILEM, the Vice-President III of the Concrete Society of Malaysia (CSM); and a Committee Member of the Civil & Structural Engineering Technical Division of The Institution of Engineers, Malaysia (IEM). Dr. Raman is also an Adjunct Member of the Centre of Innovative Construction Technology (CICT) in the Faculty of Engineering, University of Malaya, Malaysia.
Over the years, Dr. Raman has built his reputation as a researcher in concrete structures and materials, and infrastructure protective technologies. He has served as a Reviewer for prestigious journals in Civil & Structural Engineering, and the Built Environment; and currently sits on the Editorial Boards of three international journals. Dr. Raman has also been involved with numerous consultancy projects in structural engineering and infrastructure resilience, within the public and private sectors, both locally and internationally.
Dr. Raman is also active in standards development activities, both locally and internationally. At present, he is serving in the following Technical Committees (TC) and Working Groups (WG) responsible for the drafting and development of Malaysian Standards under the Department of Standards, Malaysia (DSM) of the Malaysian Ministry of International Trade and Industry (MITI).
Speech Title: Ultra High-Performance Concrete: From Material Scale to Field Applications